There have been some unusual events over the past few days that have created a high level of angst and concern for some. The failure of two large banks, Silicon Valley Bank (SVB) in California, and Signature Bank, in New York City, have sent shockwaves through the markets and rattled many people.  We want to reassure you that First Fidelity Bank is stable, well-capitalized, diversified and a resilient Community Bank.
Silicon Valley Bank and Signature Bank were very unique and this contributed to their instability.  This was further exacerbated by the recent environment of rising interest rates. What made these banks different was their extremely high growth rates, and their high concentrations of large, uninsured deposits from clients in the technology and cryptocurrency industries.  SVB grew more than 215% over the past three years and had a loan-to-deposit ratio of over 100%.
First Fidelity Bank at a Glance
First Fidelity Bank has been a solid leader in the local banking industry for over 100 years.  After being established in 1920 in Norman, Oklahoma, our bank demonstrated strength and resiliency through multiple economic downturns and was even the purchaser of two other banks during those times.

We continue to be a well-capitalized bank with $257 million in regulatory capital.
FFB is a community-based bank with a very diversified deposit base in the markets we serve with a conservative 75% loan-to-deposit ratio.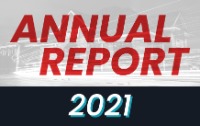 First Fidelity Bank has access to $1 billion in available liquidity through existing FHLB credit lines and the Fed borrowing facility.  This eliminates any need for our bank to be forced to sell securities like the positions that caused Silicon Valley and Signature bank to take losses impacted by the recent increase in interest rates.
We continue to shine as a corporate leader in the markets we serve and have performed well financially, with more than $40 million in earnings before taxes last year.
We have strong ownership with deep resources and experienced leadership.
Community Banks
As a community bank, we take pride in our relationship-based business model focused on building long-term trust with our customers. After all, we live in your community too, and your success is our success.

As a community bank customer, you have access to our experienced team, and we stand ready to assist you at all times with any of your questions or concerns.
Federal Deposit Insurance Corporation (FDIC)
The failure of California's Silicon Valley Bank on Friday, March 10, is only the first bank failure in all of the United States since the coronavirus pandemic in 2020.
The FDIC has announced that they will cover all depositors in these institutions and to address the concerns in the banking system.  Additionally, The Fed has created a funding program to provide liquidity to the banking system which is intended to greatly reduce the possibility that banks would have to liquidate their investments at a loss.  The banks will be able to borrow at par value, allowing them to realize full value.

 

Nobody has ever lost a dime of FDIC-insured deposits up to $250,000. For those customers who have questions about whether additional insurance coverage is needed, we are ready and prepared to assist you in identifying whether additional insurance coverage is necessary and ensuring your deposit needs are met.
If you have questions about your coverage or would like to learn more about FDIC insurance and how it works, we encourage you to access the following resources or give us a call directly at 888.299.7047.