A Bank You Can Trust
Get behind the wheel of a new ride with an auto loan from First Fidelity Bank. We offer easy pre-approval and competitive rates to help you finance a new ride or refinance your current loan.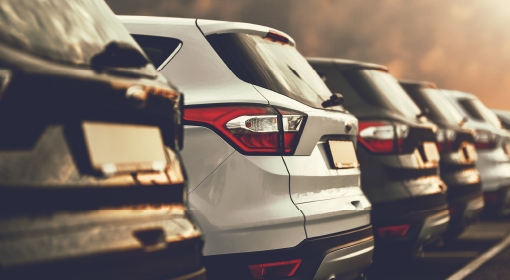 Automobile Loans
With competitive rates, First Fidelity Bank covers new or pre-owned cars, SUVs, trucks and more. You even offer the option to refinance your current auto loan. Pre-approval is only a few clicks away.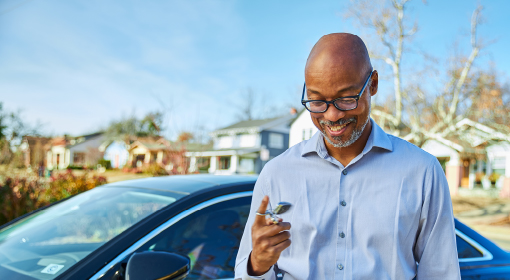 FFB Auto Center
Save money on your next vehicle with the FFB Auto Center. Search hundreds of new and pre-owned vehicles, find the right car for you and compare real prices.

Your Auto Loan should work within your budget. At First Fidelity Bank, we offer loan options with low monthly payments that work for you.


With competitively low interest rates, FFB offers the opportunity to finance a bigger loan to purchase a higher-value automobile.

Visit the
FFB Auto Center
to search hundreds of vehicles, find the right car for you and compare what others have paid.
With more than a century in business, you can trust that your loan will stay with First Fidelity Bank and not be sold to a third party.
Online and Mobile Banking

At FFB, we go where you go. Free mobile and online banking allows you to manage your accounts, transfer money, and more from anywhere in the world.
Direct Line 24 Telephone Banking


Get direct access to your accounts with 24/7 telephone banking.
Exceptional Customer Services


When you bank with FFB, you have a financial partner for life. Our team of experts will help you determine the right financial strategy and banking products to meet your goals now and in the future.

See all of your financial accounts in one place with Money360, a free financial management tool for easier budgeting and financial planning.
FFB Auto Loan FAQs

How do I apply for an Auto Loan with FFB?
To apply for a personal loan, complete an
online application
or contact our Customer Service team using the phone numbers listed below.
405-416-2222 Oklahoma City Area
918-728-6345 Tulsa Area
602-912-5555 Phoenix Area
720-782-7222 Denver Area
800-299-7047 Nationwide
What is the FFB Auto Center?
You can save thousands on your next vehicle with the
FFB Auto Center
. Search hundreds of new and pre-owned vehicles, find the right car for you, and see the actual price you will pay at the dealership.
What items do I need for my Auto Loan application?
You will need the following items:
Driver's License or Passport or Military ID or State ID
U.S. Social Security Number
U.S. Citizenship or Resident Alien Status
External account information if funding from an external account
Who is eligible for an Auto Loan with FFB?

We welcome all residents of Arizona, Colorado and Oklahoma to apply.