See Your Finances in 360
At First Fidelity Bank we strive to make your financial life easier by providing you with a seamless banking experience. That's why we have revamped our online banking experience with Money360, our free personal financial management tool for customers that makes budgeting and financial planning easy.
Try Money360 for yourself today, available on the GoBankFFB app and our Online Banking platform.
See all of your accounts
With Money360 you can get a complete financial picture more easily than ever. Aggregate all your financial accounts — even those not with First Fidelity Bank — in one convenient, easy-to-access place. With just one login, view all your checking, savings, credit cards, loans, investment accounts, and financial apps.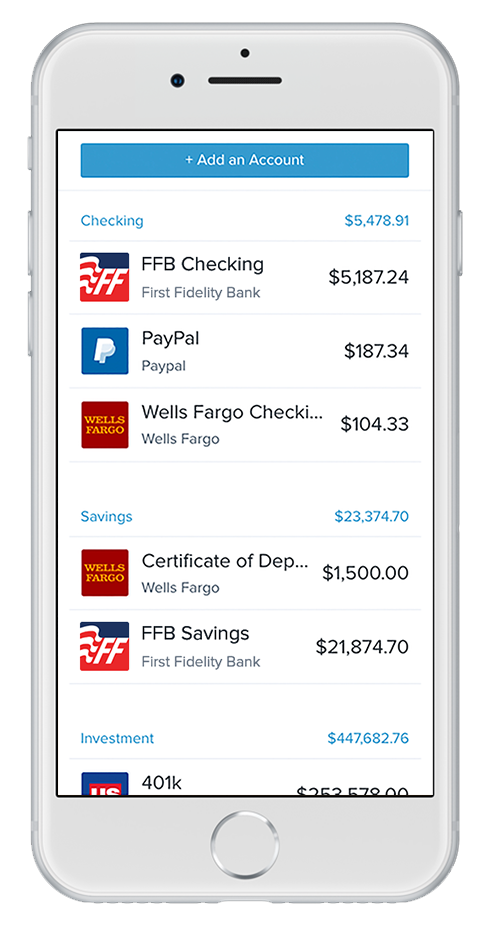 Auto categorize transactions

Finances can be difficult to understand, especially when your transactions don't make sense. Your credit card might understand what "CSI-308613/22120-CHV" means, but you don't. Money360 automatically cleanses, categorizes and classifies your transactions, making your finances simple and saving you time. (And in case you were wondering — "CSI-308613/22120-CHV" is a transaction from Chevron Gas Station.)
Visualize your spending
Even with clear transactions it can still be difficult to get a grasp on where your money is being spent. Money360's spending wheels are designed to highlight how much money is going to life's different spending categories.
Now trending on Money360

Our spending varies every month and it's important to know how our spending tracks throughout the year. Money360 makes it easy to watch how your spending spikes and dips throughout the year to help you better plan large purchases. Money360 also helps you compare monthly income to the spending categories totals to easily track where you have over and under spent for the year.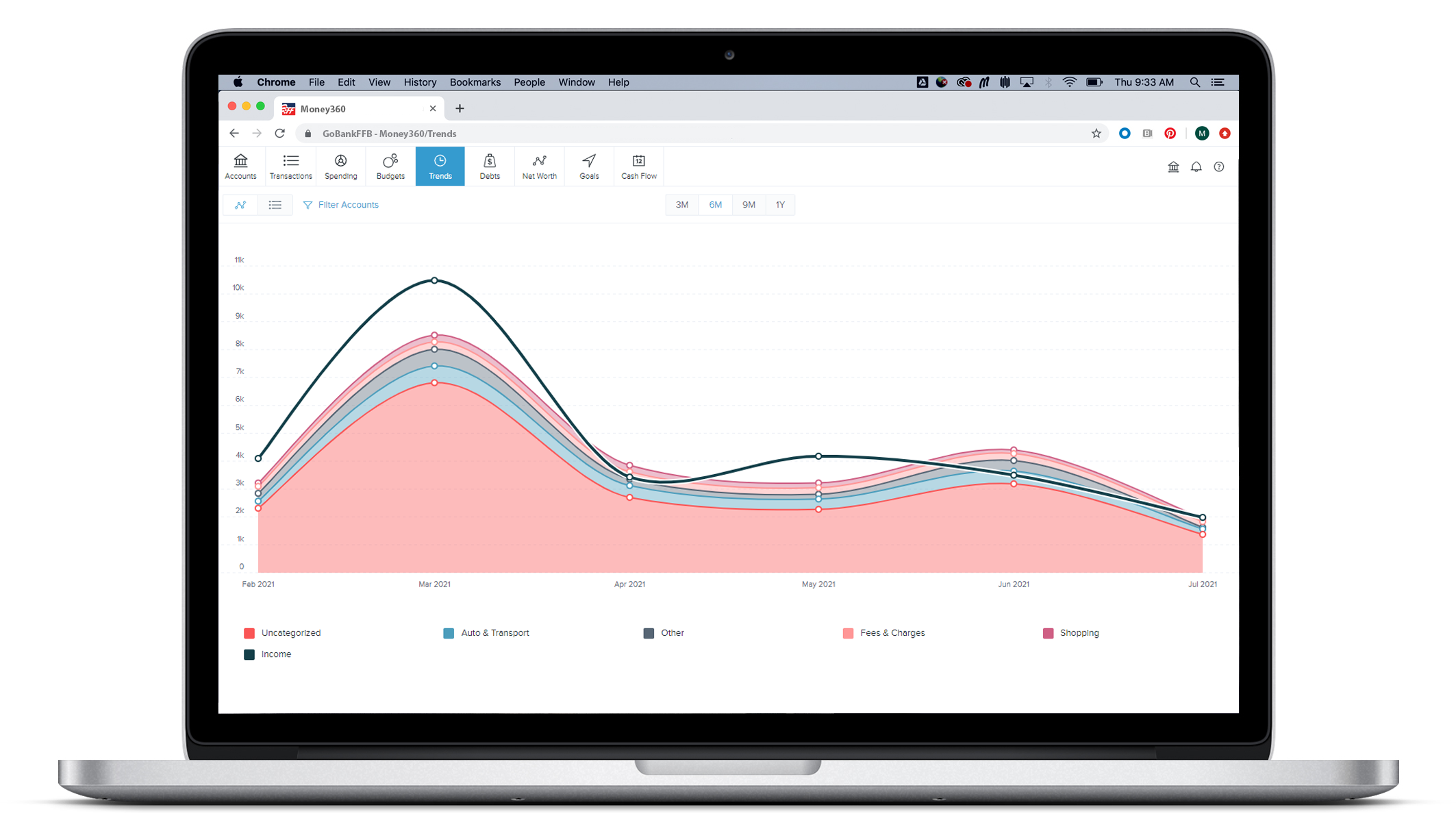 Say goodbye to debt
Money360 helps you feel the joy of completely paying off your debt, sooner. The debt reduction tool will set and track your progress using the snowball debt pay off method. Let Money360 do the math and all you have to do is make the payment. Login today to see how fast you can pay down your debt.
Know your Net Worth?

The simplest way to know your financial standing is by calculating your net worth — the difference between what you own and what you owe. Money360 tracks your assets and liabilities and calculates your net worth every time you log in, helping you stay up-to-date and on track, just by lifting a finger.
Goals
Whether you're saving for a new home, a vacation or paying off debt, goals are a great way to make financial progress. Setup and track your goals on Money360's intuitive timeline; watch your progress and enjoy the wins.