First Fidelity Bank supports the United Way agencies...
in each of the markets we serve by running an annual Pacesetter Campaign. Being a United Way Pacesetter means that we run our fundraising campaign early, setting the tone for the thousands of workplace campaigns that take place in the fall of each year. Funds raised through workplace giving help fund local programs that address the community's most critical needs.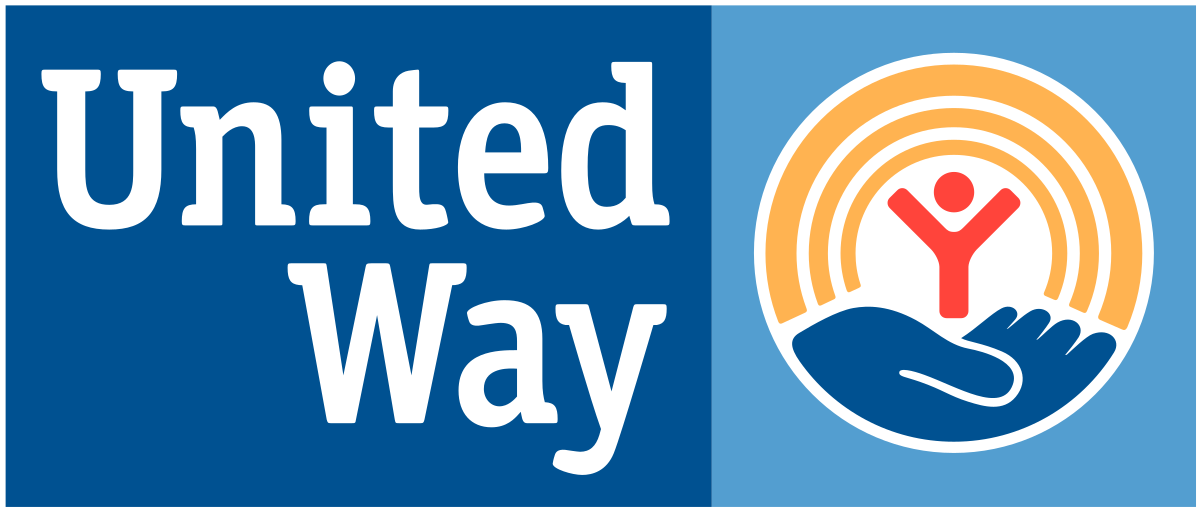 FFB runs our month-long campaign each August in each of our markets:
Our 2021 campaign raised $111,800 for United Way of Central Oklahoma!
Our 2021 campaign raised $16,430 for United Way of Norman!
Our 2021 campaign raised $10,568 for Valley of the Sun United Way!
Our 2021 campaign raised $3,485 for Tulsa Area United Way!
Our 2021 campaign raised $2,448 for Mile High United Way!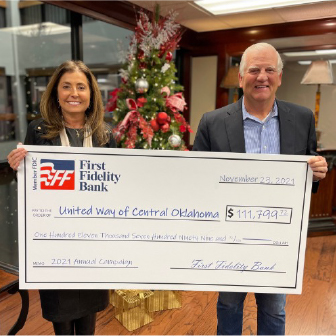 Each of FFB's locations hosts fundraisers that are open to clients and FFB employees alike. These fundraisers range from gift basket raffles to penny wars to kiss the pig and generate some friendly competition between locations to see who can raise the most money. Prizes are awarded to the location whose fundraiser raises the most. Many of the items up for raffle are donated by FFB's employees, as well as our generous clients. Employees in each of our markets are invited to Kickoff Rallies and Leadership Breakfasts to get them excited for the upcoming campaign.
The campaign culminates with a bowling tournament, paid for by FFB, to which all employees are invited to participate. There's always a theme and teams are encouraged to dress in costume. Prizes are awarded for best costume and highest-scoring team. There's also a silent auction consisting of items donated by FFB clients and employees. Everything from baked goods to TVs to autographed sports memorabilia is up for grabs at the silent auction. FFB employees and their guests have a wonderful time bowling, bidding, snacking, and having some much-deserved fellowship with their coworkers. After a long month of fundraising, they all deserve this fun evening!
First Fidelity Bank strongly believes in United Way's mission of improving the health, safety, education, and economic well-being of individual families in need in our communities.