Earn Rewards on Every Purchase
We offer debit and credit rewards on every purchase to make your money work for you. Earn points for merchandise, travel, gift cards and more.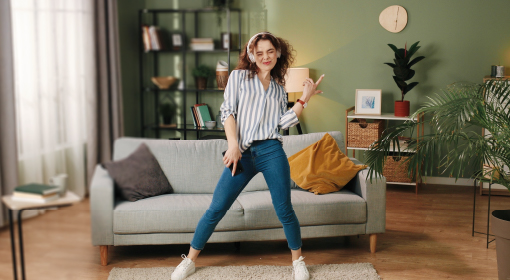 Debit Card Rewards
uChoose Rewards lets you earn one point for signature and PIN based transactions.  Conveniently check your point balance online and redeem points for, electronics, airline tickets, and more.

Credit Card Rewards
Earn uChoose Rewards points on every purchase you make with your First Fidelity Bank credit card. Redeem your points for cash back, merchandise, gift cards, travel and more.

FFB Rewards FAQs

uChoose Rewards is a rewards program enabling you to earn points when you make purchases using your First Fidelity Bank debit card.
How do I register for uChoose Rewards?

Visit the uChoose Rewards registration page and begin by entering the 16-digit card number for the debit card you wish to register. Then, complete the registration fields, create a username and password, then click Register.
You earn points simply by making qualifying purchases using your First Fidelity Bank debit card. You can earn even more points when you shop at the participating retailers featured on the uChoose Rewards site. For online purchases, be sure to click the "Show Now" button corresponding with a particular offer. You will be redirected to the retailer's site and can proceed to shop as usual.
You earn points everywhere your card is accepted.
What can I redeem my points for?
You can redeem your points for, electronics, spa treatments, apparel, airline tickets, activity vouchers, and so much more. Browse the Redeem Points tab of the uChoose Rewards site to see all the options available to you.
When can I redeem my points?
It can take up to 60 days for your points to be credited to your account. In order to redeem your points, you must accumulate at least 2,500. Check the dashboard on the uChoose Rewards homepage to see if you're eligible for redemption.
I have a joint account. Can I have separate login information for each person on the account?
Yes, you can use each unique card number on the uChoose Rewards website to create a separate username and password. All cards associated with an account automatically earn points.
Where can I view my point activity?
Visit the My Rewards tab to view all the points you've recently earned and redeemed.
What if I shopped at a participating retailer, but my points are not showing up?
It can take up to 60 days for transactions to appear on the My Rewards tab. If points from a qualified transaction do not appear after 60 days, visit the Contact Us page to speak with a customer service representative.
When I redeem for a product, can I ship my redemption to an address other than the one FFB has on file for me?
Yes. You will have the opportunity to change the address for your redemptions as long as the address is located in the United States.
Can points be redeemed at the point of purchase or can they only be redeemed online?
You can only redeem points online from the Redeem Points tab of the uChoose Rewards site.